Firm principal Mitja Lenassi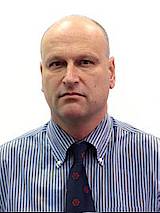 LENASSI INŽENIRING, d. o. o. was founded primarily as M&P (Mechanical and Plumbing) designing firm in 1991 by its principal Mitja Lenassi, B. Sc. M. E. After first decade he extended the firm's activity also to other professional areas: Forensic Investigations, Energy Audits, and Commissioning Process Management. During this time, Mitja Lenassi obtained following licenses and certifications:

In 2011 Mitja Lenassi received IZS (Slovenian Chamber of Engineers) award for more engineering achievements, among them especially for introduction commissioning process in Slovenian construction practice.
Mitja Lenassi is a founder member of DSG (Slovenian Green Building Council) and he is actual president of the Governing Board of the Section of Mechanical Engineers which is one of six constituent sections of IZS (Slovenian Chamber of Engineers). He is the author of several professional articles published in Slovenian media, among them "Energy Performance of Buildings taking into account the EPBD Recast and PURES 2010" and "Guideline of the known technical options to reduce the spread of legionella in building water systems". Related specifically to the Slovenian Energy Performance Certificate topic, here are three recently published articles: "Why we are energy unefficient", "Good intentions, bad effect", and "How should look like Slovenian Building Energy Certificate".